Client Raves
Read more about the experiences of past Linczak Photography wedding clients who had their weddings in Cleveland. To read even more reviews, please visit our Wedding Wire page by clicking here.
---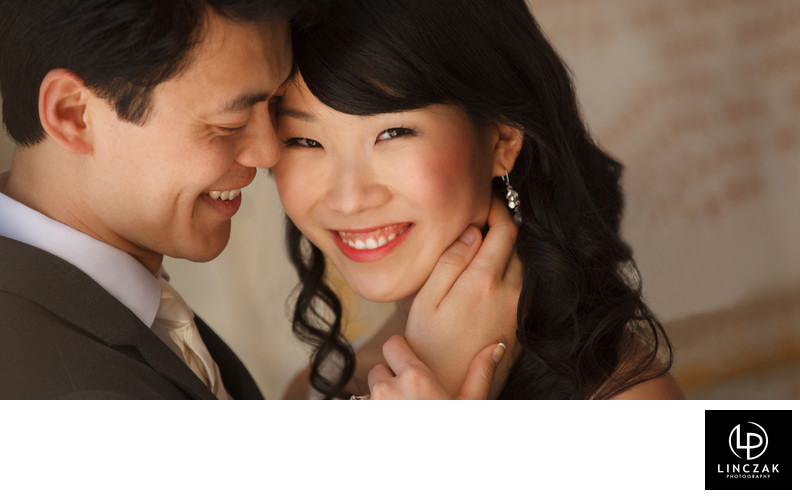 ---
"When my (now) wife asked me to help pick out a photographer for our wedding, I proudly presented my budget suggestions - Craigslisters with above-average spelling, the classmate who owned the biggest DSLR, even a portfolio-building undergrad from CWRU's department of "Art Education". She rejected them all and explained that the wedding photographer was something that should not be skimped on. Working with the Linczaks and seeing their results has shown me that she was right (this time)!
The great thing about Ted and Rachel's "fashion documentary" style is that they will not only capture your most special moments and make you look like royalty, but also add value to every other detail of your wedding day. Visitors to your home will ask you why there is an Armani model decorating your mantle before realizing it's just you in that Men's Wearhouse rental. Their lens will turn your modest venue into a luxury mansion, and your hotel lobby into a historic palace. Your flowers will look like they are growing right out of your centerpiece. Save where you can, but don't underestimate the skill of a master image maker.
Perhaps even more valuable than this team's eye for the perfect image is their ability to bring out the best in their subjects. They were tremendously fun to work with for both our engagement and wedding shots, drawing out genuine smiles and laughter with ease. For more posed shots, their instructions will make any novice feel and look like an experienced model! During the wedding, they were tactful and efficient whether rounding up a giant group picture or stealing us away to get some sunset shots alone.
At the end of it all, our sessions with the Linczaks were some of the most enjoyable parts of an experience that can be very stressful at times. Why worry about your photos when you can leave everything in Ted and Rachel's experienced hands, and just relax. The Linczaks are professional, talented, enjoyable, reliable, first-rate photographers."
-Vincent & Yiping
---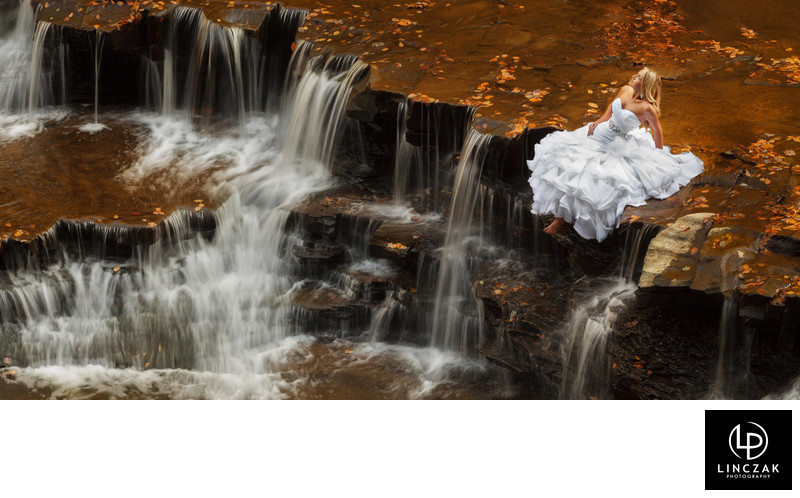 ---
"Ted and Rachel are a great team and were amazing to work with. Their portfolio is out of this world and the photos that they took for us for our engagement and wedding left us speechless. We've gotten so many compliments about our photos and we couldn't be more pleased with our experience with the Linczaks! Photography was VERY important to my husband and I and there was no doubt in our minds after seeing Ted and Rachael's work that they would be the best photographers to capture our big day. We can't thank them enough for the quality of our images and all their hard work."

- Nick & Jackie
---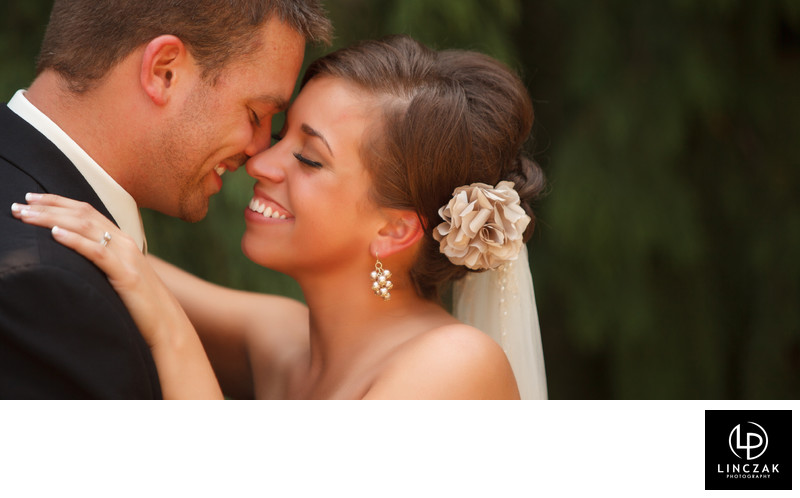 ---
"We recently received our wedding album and everyone who has seen it says something like, "These pictures have literally taken my breath away" and "I have never seen wedding pictures turn out so beautifully." While we do take those comments as compliments, we truly believe Linczak Photography's special touch is what made our $25,000 wedding look like a $1,000,000 wedding! You couldn't ask for better photographers! I promise!"

- Tony & Katie
---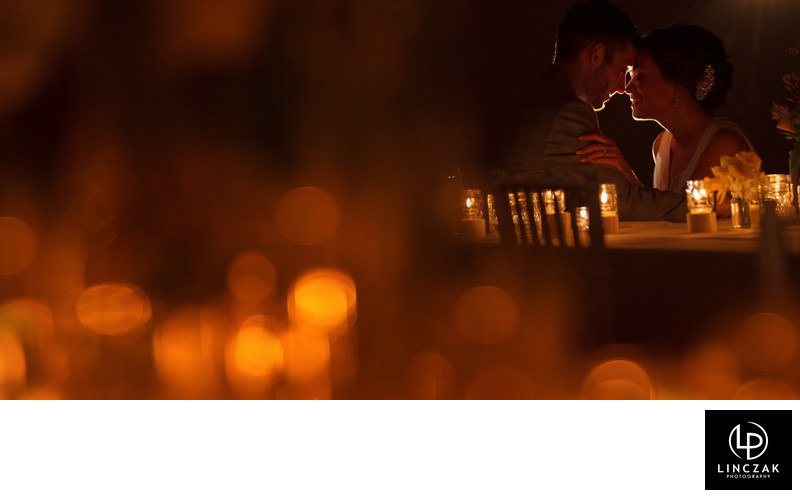 ---
"On April 19th, 2014, my wife and I got married at the beautiful Lake Club in Poland, Ohio. We had the true pleasure of having Ted and Rachel Linczak as our wedding photographers.
From the time we first met Ted and Rachel, we knew right away that we were working with a highly professional, passionate, and enthusiastic set of photographers. They were extremely personable, flexible, and accommodating. They valued our opinions, photography locations, and personal visions.
During our engagement session, the photography couple was able to capture beautiful imagery in such a simplistic, yet artistic fashion. They were also able to use the surroundings in a way that brought about break-taking portraits and yet fashioned it in a way that made my wife feel comfortable, which was equally as important to me.
The day of our wedding, Ted and Rachel worked individually with both sides of our wedding party prior to the ceremony and reception. Ted captured images with the groomsmen while Rachel worked strictly with my wife and her bridesmaids. The end results were two sets of images, unique in their own light, yet bound together in a way that made them look as if they were taken together. The images were classy, elegant, and truly stunning. Again, both photographers were able to use their artistic style to capture such romantic images.
During our actual wedding ceremony and reception, I cannot express enough how professional Ted and Rachel were. As they were shooting, it was as if they were never there. As subtle as they were, they still were able to capture images throughout the evening that I will remember for a lifetime. They understood the importance of privacy during our wedding, while still capturing the passion of each moment and the significance of each detail.
I highly recommend Linczak Photography. I was completely at ease knowing that we had this wonderful couple shooting our once in a lifetime moments and memories."

- Justin & Rachel
---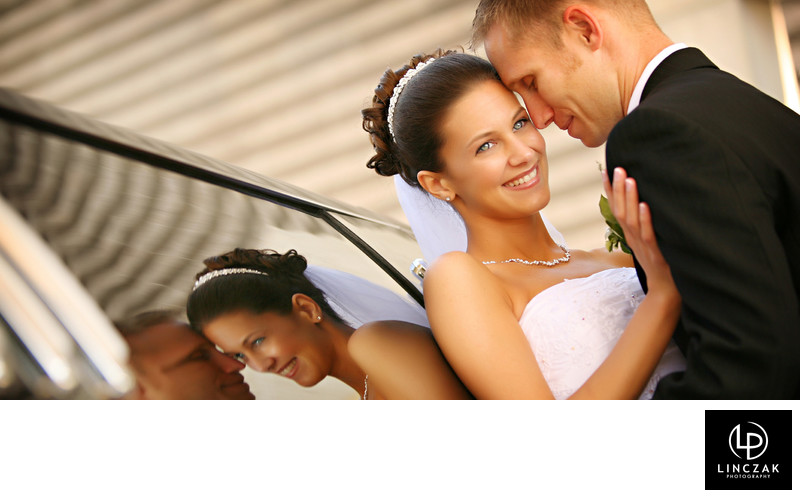 ---
"When my husband and I got married we knew the most important thing we had to do was find a great photographer. After all, when the day is over (and it does go by fast!) the only thing you really have left to look back on are your pictures. Ted and Rachel did an amazing job! People are still talking about our pictures almost 4 years later! My husband and I are not very comfortable in front of the camera and we were a little nervous about having our picture taken, but you wouldn't even know it looking at our pictures-they made us look like pros! They were also very easy to work with and are really personable. We can't say enough good things about Ted and Rachel!"

- Doug & Jen
---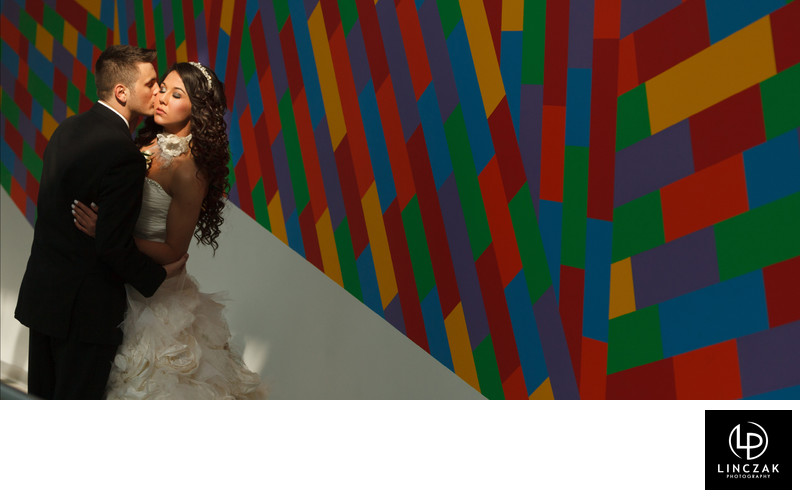 ---
"I have to start off by saying Ted and Rachel Linczak are AMAZING! There are not enough words to describe how wonderful they are. Not only do they do amazing work, but they are amazing, kind people. My husband and I had the privilege of working with Ted and Rachel for both our engagement photos and on our wedding day. The memories that photos capture are so important to us and it was so important to find photographers that understood how much it meant to us. As soon as we met the Linczaks I knew there was no better choice out there. Your wedding only lasts a day, but the photographs you have from that day will last for generations to come! I promise it is worth every penny. If you are going to splurge on one thing for your wedding, make it your photographer and photographs. Ted and Rachel are fun to work with and capture all those moments that you will want to be able to look back on for years to come. Don't even bother looking around, just save yourself the time and go to the Linczaks first! Because of our experience, Ted and Rachel will be our go to photographers for life! I would recommend them to anyone who wants priceless wedding photos and a "picture perfect" experience!"

- Ryan & Makara
---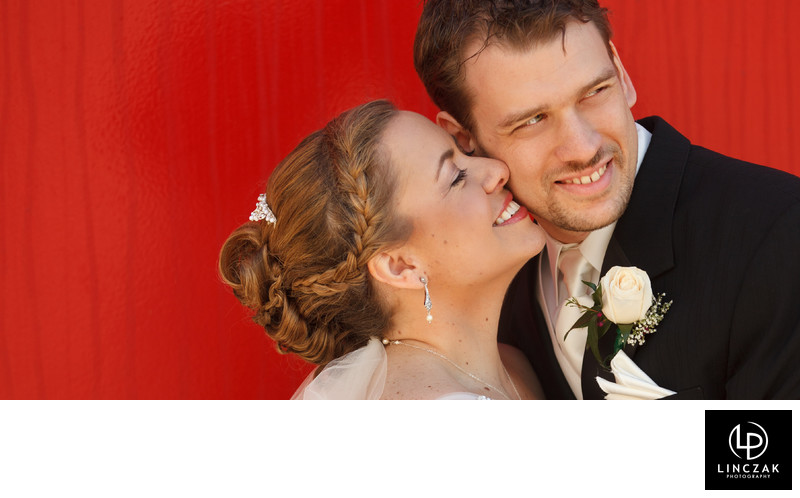 ---
"We were lucky enough to meet Linczak Photography when we were in another couple's bridal party. That day we knew that when we got married, we'd want nobody else to take our wedding pictures. We cannot express how happy we are with our experience - from the initial consultation, all the way until we got our lovely prints. If you are looking for an amazing wedding photography experience, there are no better two people than Ted and Rachel, who somehow manage to make you feel like a million bucks during shooting!"

- Jason & Glene
---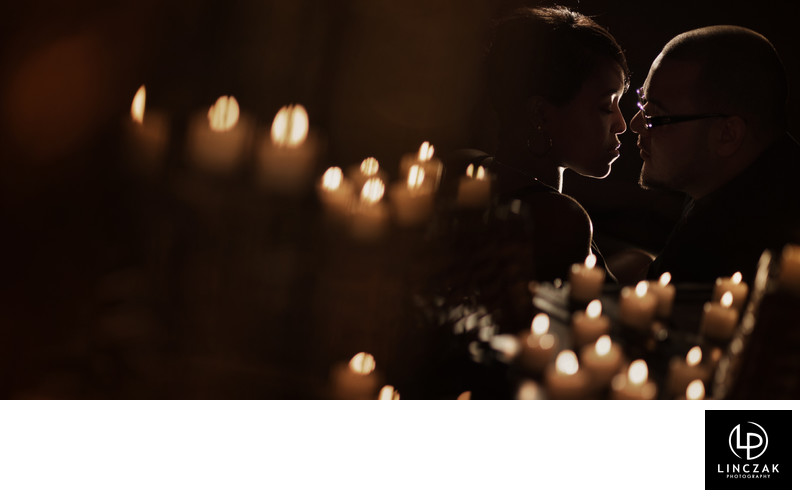 ---
"Rachel and Ted are the absolute best! My photographers for life!"

- Derek & Brownell
---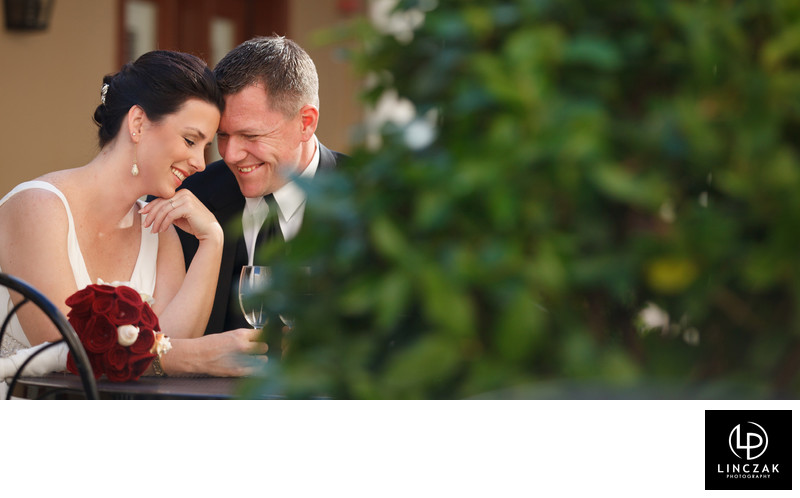 ---
"Truly amazing, and I mean the level of service, the quality of work, and our perception of Ted and Rachel!!! We knew going into our wedding budget that we wanted to hire photographers that would capture our wedding in the most magical way. You want these pictures to look back on for years to come and you will never get tired of looking at Ted & Rachel's work!"

- Terry & Emily
---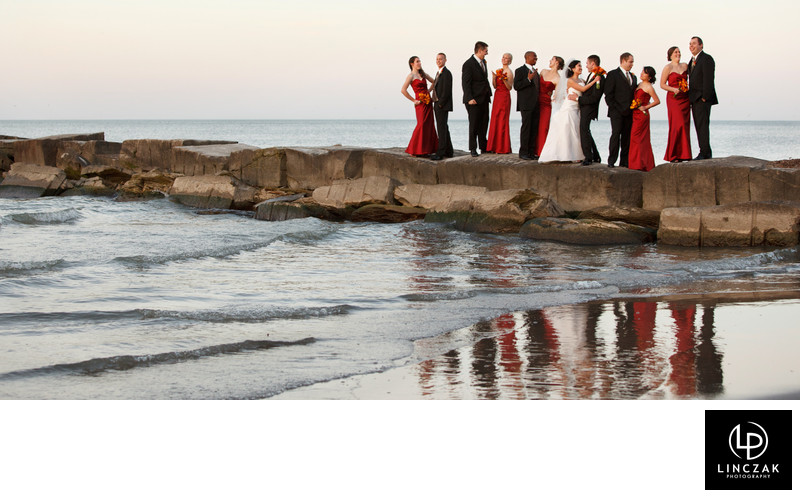 ---
"Rachel and Ted are phenomenal photographers who have a true passion for what they do. We were a bit camera-shy at first, but they were understanding and gave us the direction we needed to look our best. They really helped us feel comfortable in front of the camera! Rachel and Ted not only produce gorgeous images, but they also provide a one-of-a-kind experience all brides, grooms, and wedding parties DESERVE on such a big day. Almost 2 years after our wedding, members of our wedding party still tell us they cannot remember a time they had so much fun during the photo shoot after the ceremony! Words cannot describe how truly blessed we are to have met Rachel and Ted. We will forever cherish the memories Rachel and Ted were able to capture from our wedding day and cannot wait for them to photograph the next stages of our lives!"

- Chris & Felecia
---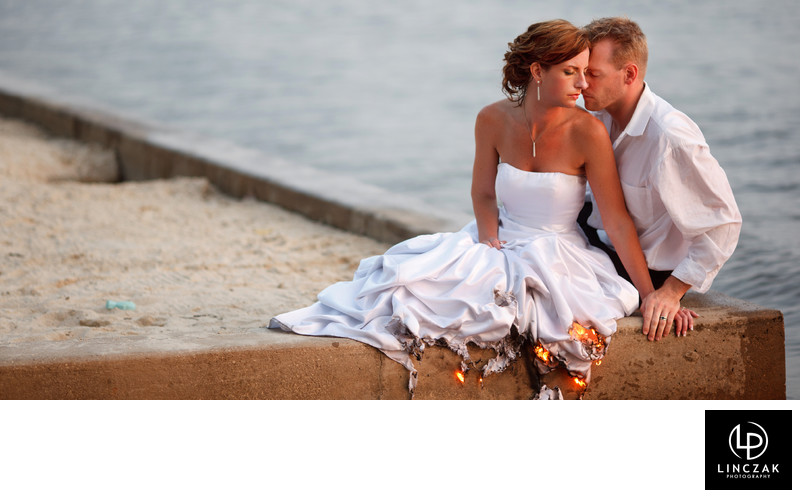 ---
"A picture is worth a thousand words, and on the "biggest day" of your life you surely want Ted & Rachel Linczak at your side capturing every moment and detail visually telling "your story". Unmatched talent + limitless creativity + class act = Nuvo Images! I would not have changed one thing for our engagement session, wedding day, "Trash the Dress" or my most recent session of business head-shots. Everyone who comes across any of our pictures raves that they are the best photos they have ever scene. We definitely got our money's worth and more, as I feel that if your expectations are beyond met then price is irrelevant especially on your "wedding day" when 25 years from now all we have are our photos. They are a match for anyone that does not want to leave any stone unturned and who wants to be able to browse their wedding photos at any time and feel like they are "back in the moment" because the pictures are so expressive!"

- Andre & Jen
---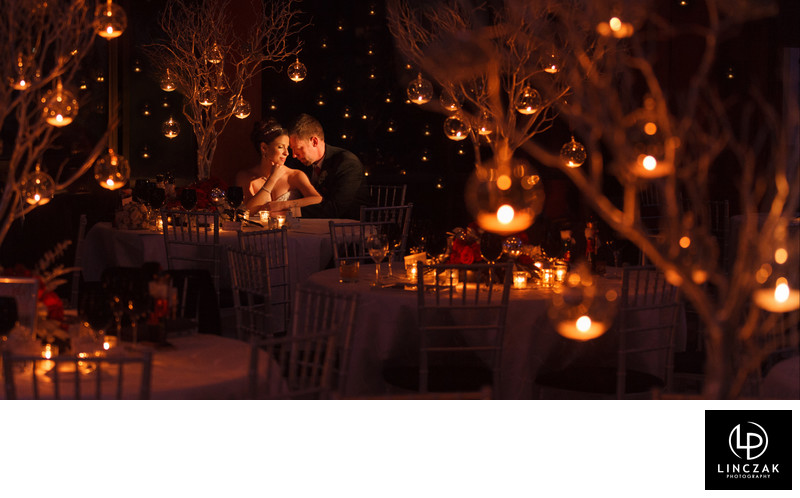 ---
"Rachel and Ted are a pleasure to work with and made our wedding day flow smoothly and flawlessly. Working with them for our engagement photos really helped get a feel for our wedding day and how they can understand a couple's interaction. They pretty much "ran the show" at the wedding and would highly recommend to any couple who wants exquisite photos of the most important day of your lives!"

- Kirk & Karen